Thank you all the Ikebana students who contributed this quarter.
The Ikebana Gallery Award Committee is pleased to announce that the following works have been selected as semi-finalists of the Ikebana Gallery Award 2021 for the December 2020 quarter. Congratulations to the students whose works have been selected for the semi-final.
If you have not sent us your details and a list of materials for your work (check our Award page), please contact us soon. If we don't hear from you, your work may not be considered for selection for the finalists.
Please also contact us if you have been selected but you are not eligible for this award.
In August 2021, the finalists will be selected from the semi-finalists' works, and will be sent to our special judges.
We will accept entries for the Ikebana Gallery Award 2021 four times a year. Next period to enter is from 25 to 31 March 2021.
We hope to receive more of your works toward the Ikebana Gallery Award 2021.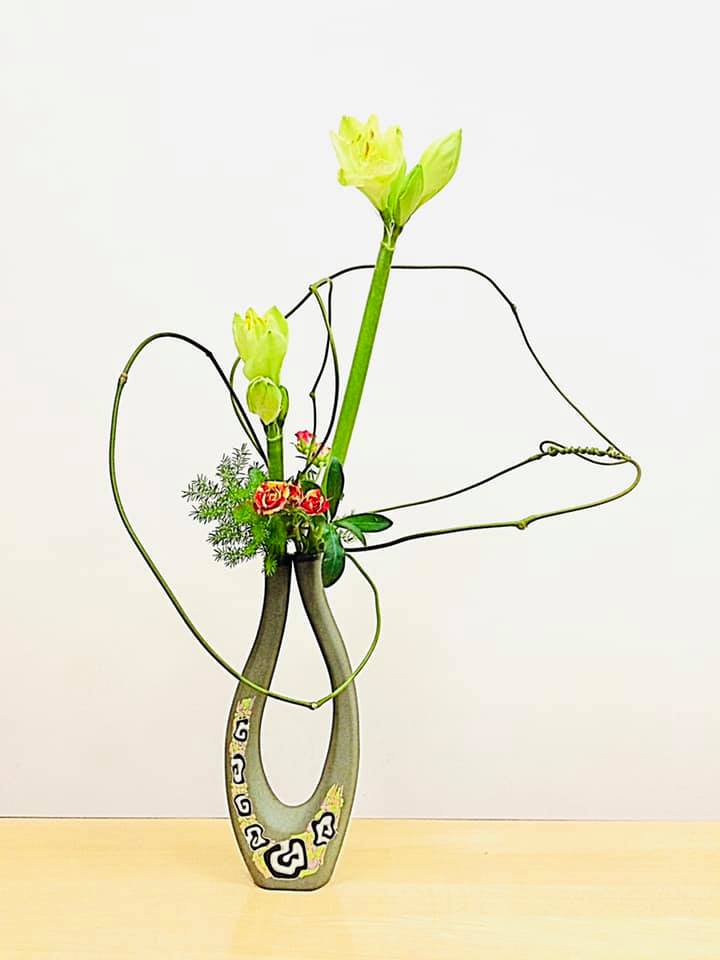 Tatyana Sharapova: Composition Jiyuka
Comments: Good choice of materials with contrasts of colour, texture and lines; good space management.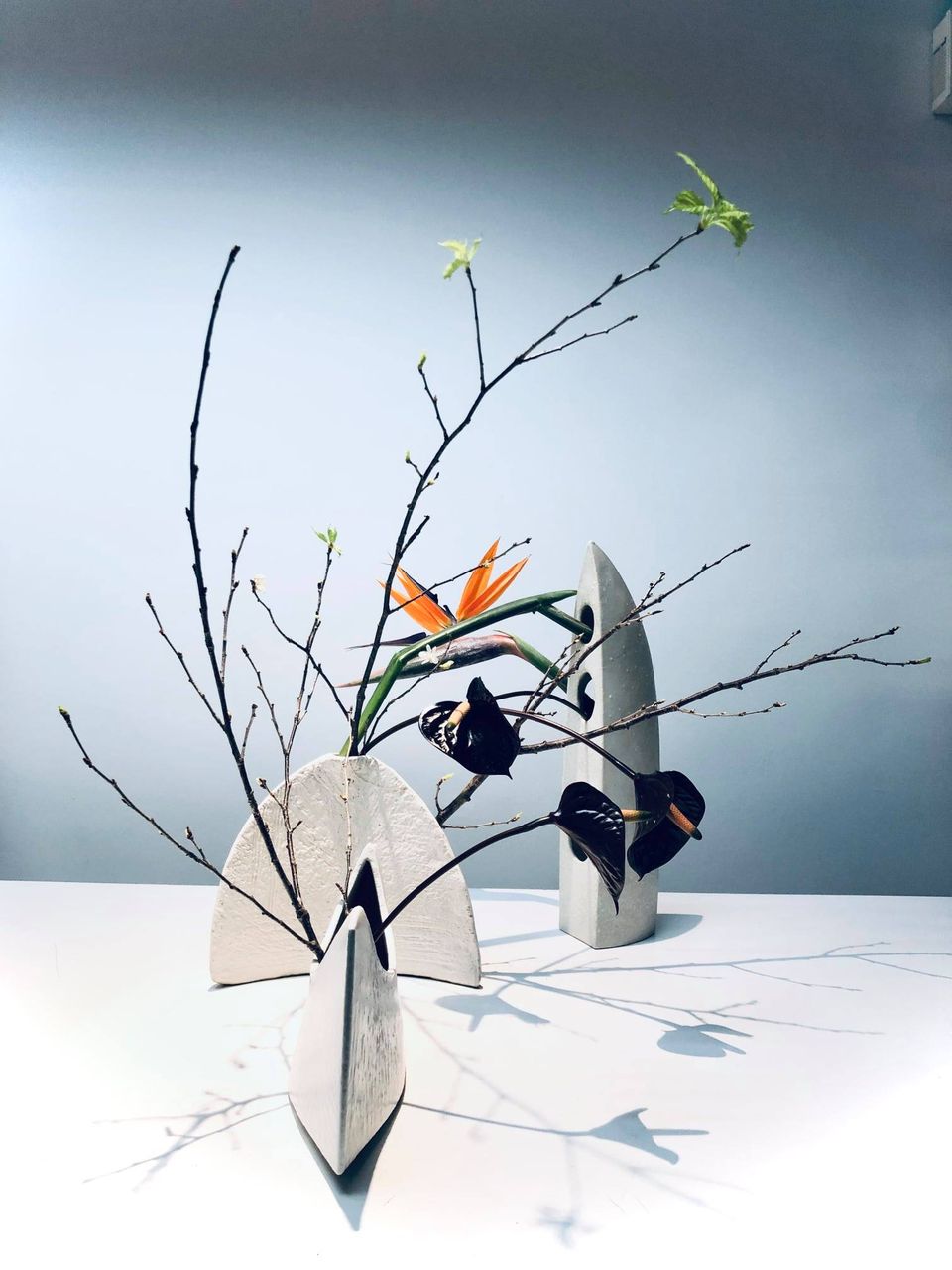 Lam Tan Lei
Comments: Interesting placement of vases. Choice of materials, minimal but effective.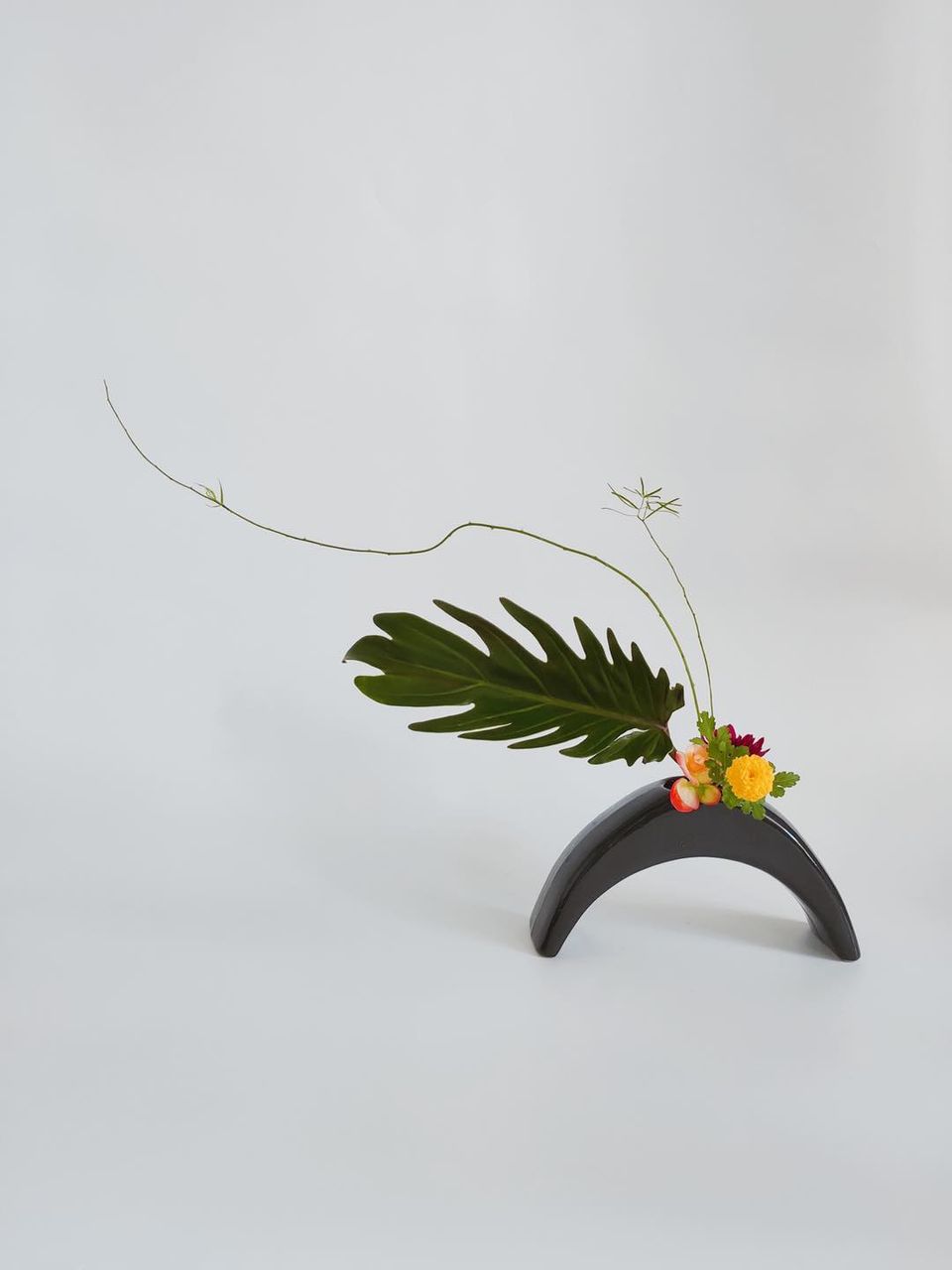 Anna Andrusenko
Comments: The movements of the line and surface materials harmonize well with the vase. Good colour choice of floral materials.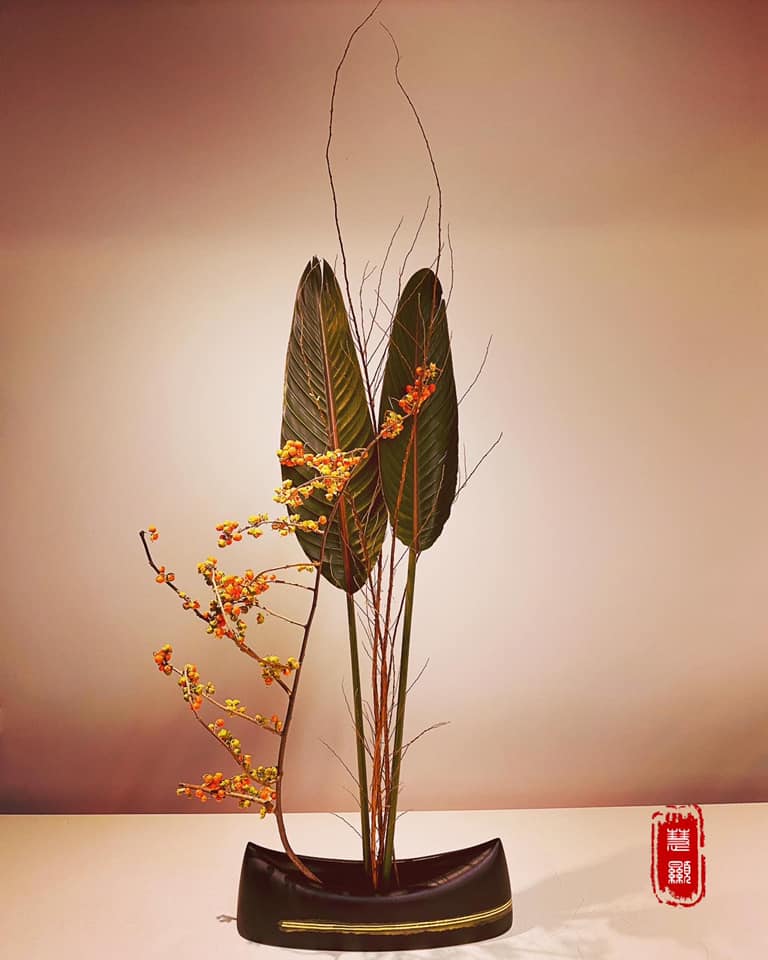 Sabena Cheong
Comments: Good visual impact due to the contrasts of line and surface materials