Thank you all the Ikebana students who contributed this quarter.
The Ikebana Gallery Award Committee is pleased to announce that the following works have been selected as semi-finalists of the Ikebana Gallery Award 2021 for the March 2021 quarter. Congratulations to the students whose works have been selected for the semi-final.
If you have not sent us your details and a list of materials for your work (check our Award page), please contact us soon. If we don't hear from you, your work may not be considered for selection for the finalists.
Please also contact us if you have been selected but you are not eligible for this award.
In August 2021, the finalists will be selected from the semi-finalists' works, and will be sent to our special judges.
We will accept entries for the Ikebana Gallery Award 2021 four times a year. Next period to enter is from 24 to 30 June 2021.
We hope to receive more of your works toward the Ikebana Gallery Award 2021.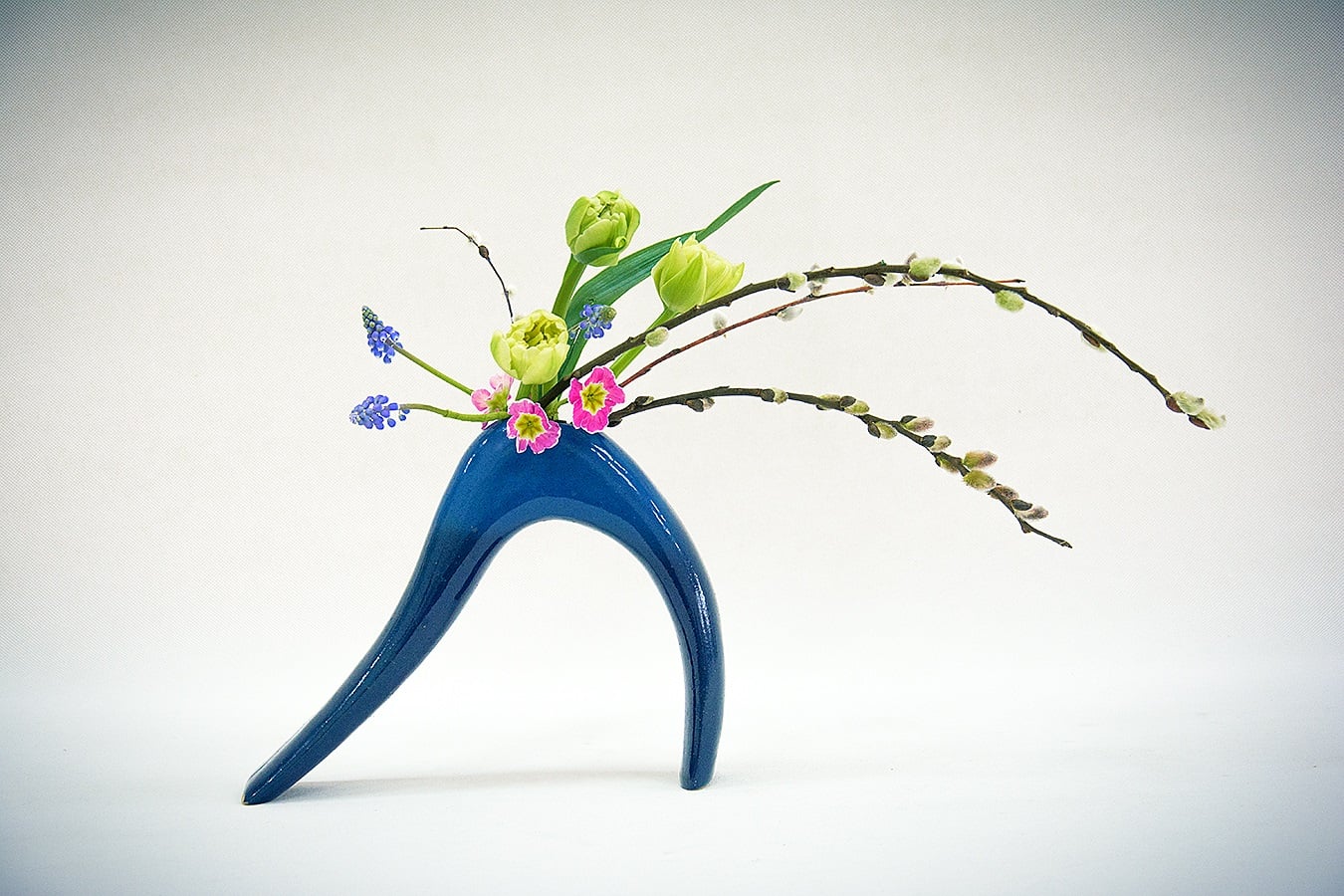 Kateryna Bilotserkovets, Kyiv, Ukraine Ikenobo Eastern Europe
Jiyuka with tulips Materials: Salix caprea, Tulipa, Muscari, Primula
Teacher: Hanna Nazarenko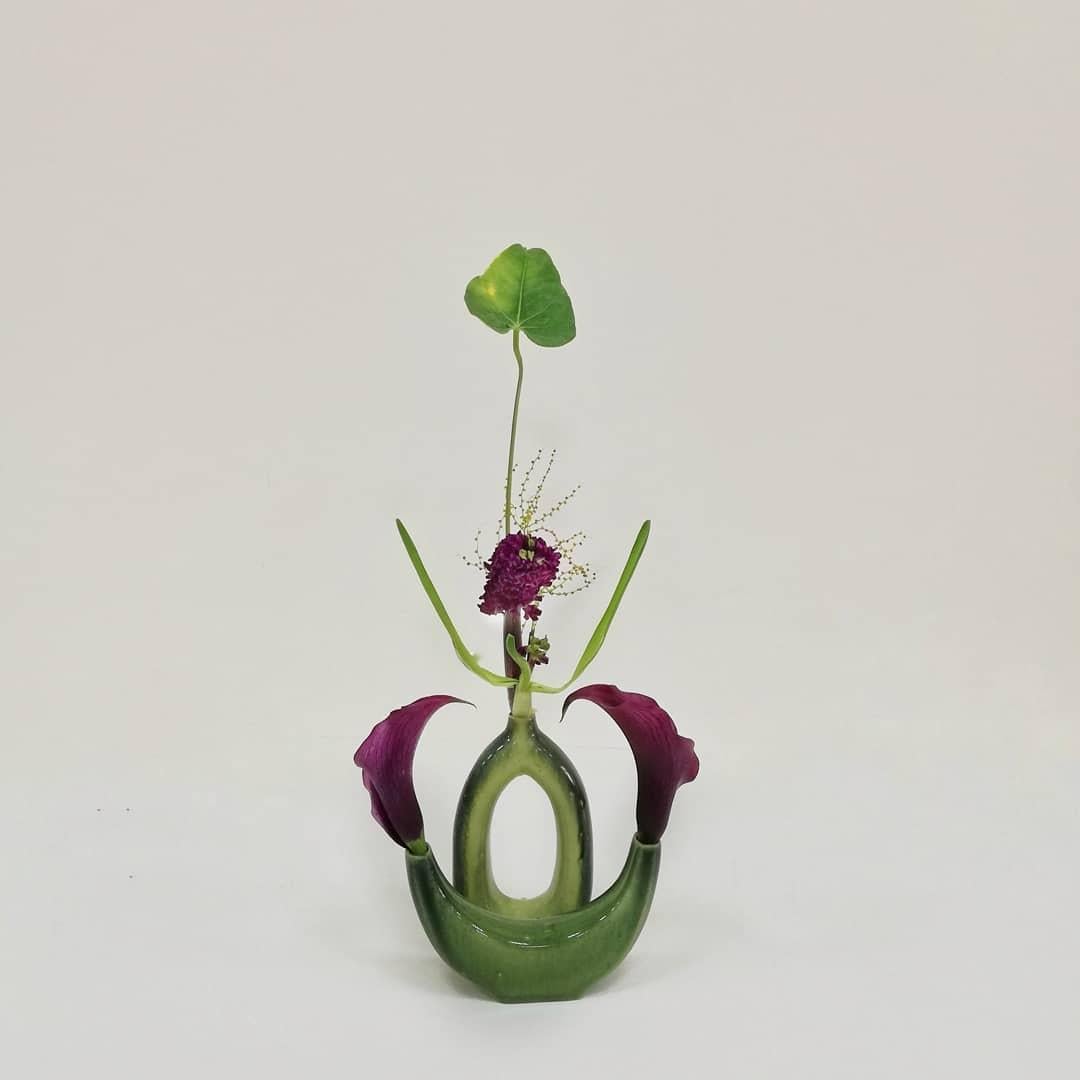 Lidiya Poklyatska
East Europe Ikenobo Chapter (Kyiv, Ukraine)
Teacher: Angela Lobastov
Jiyuka / Material: Hyacinthus, Calla, Anthurium Leaf, Chamaedorea's buds

This is a playful but also artistic arrangement.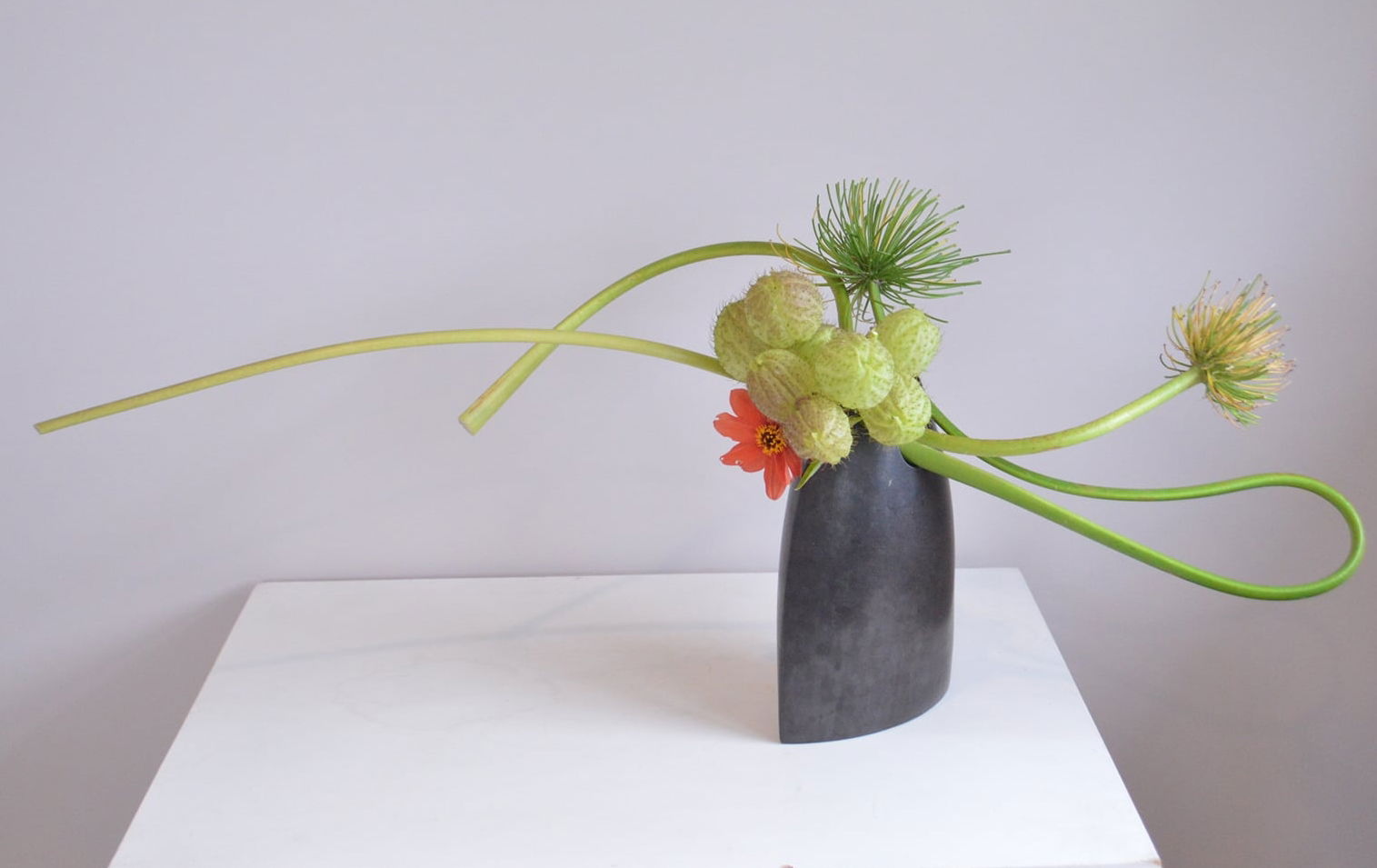 Susan Healey
Langwarrin Victoria
Australia
Sogetsu School
Agapanthus and Swan bush

Amazing lines and playful movement. The arrangement is beautifully captured. The only minor point in my humble opinion is that it's a pity that both agapanthus flowers are facing the other side.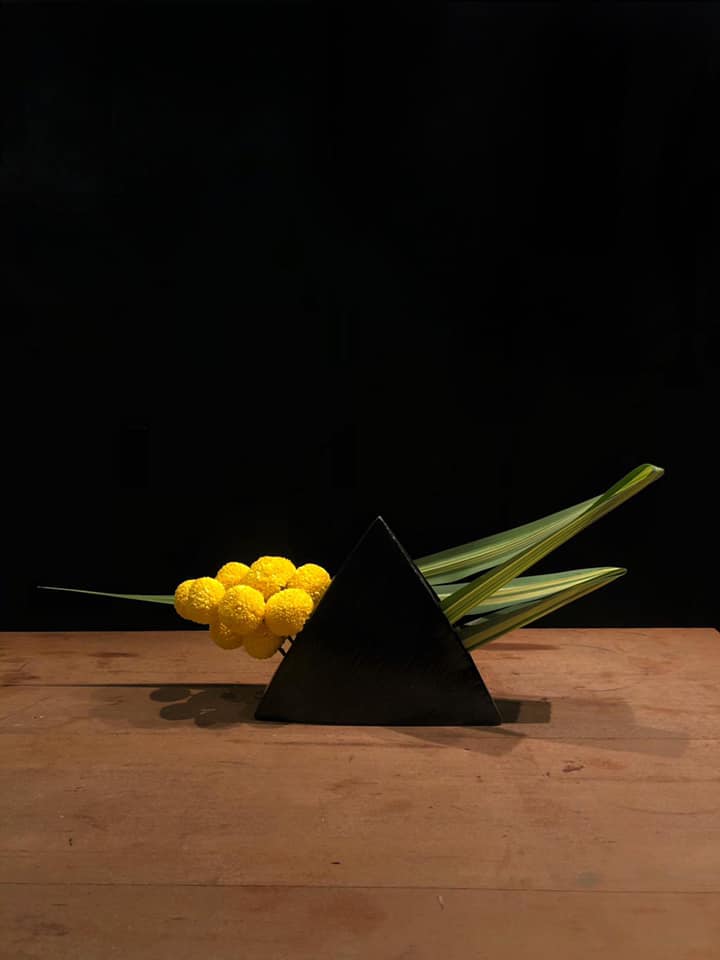 Name: Carmen Leung
Address: Hong Kong
Ikebana School: Sogetsu
Teacher: Fonny Lau
Material: Pompon Mum, New Zealand Flax

A very strong and bold arrangement with a nice flow of the leaves with the beautiful yellow mass.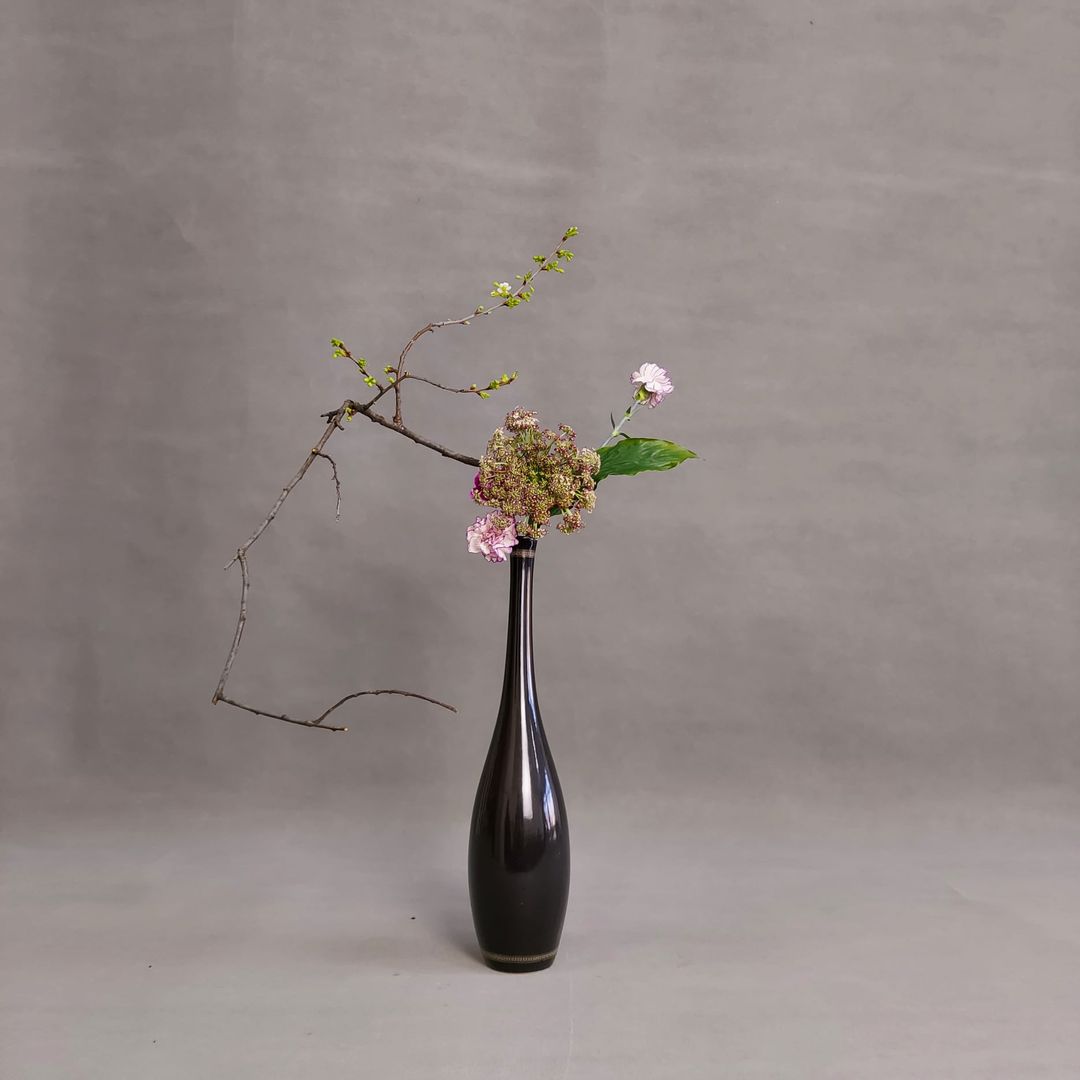 School: Eastern Europe Ikenobo Chapter (Kyiv, Ukraine)
Teacher: Olena Kapranova
Student: Masliennikova Liliia
Jiyuka / Material: Viscum, Dianthus, Dáucus caróta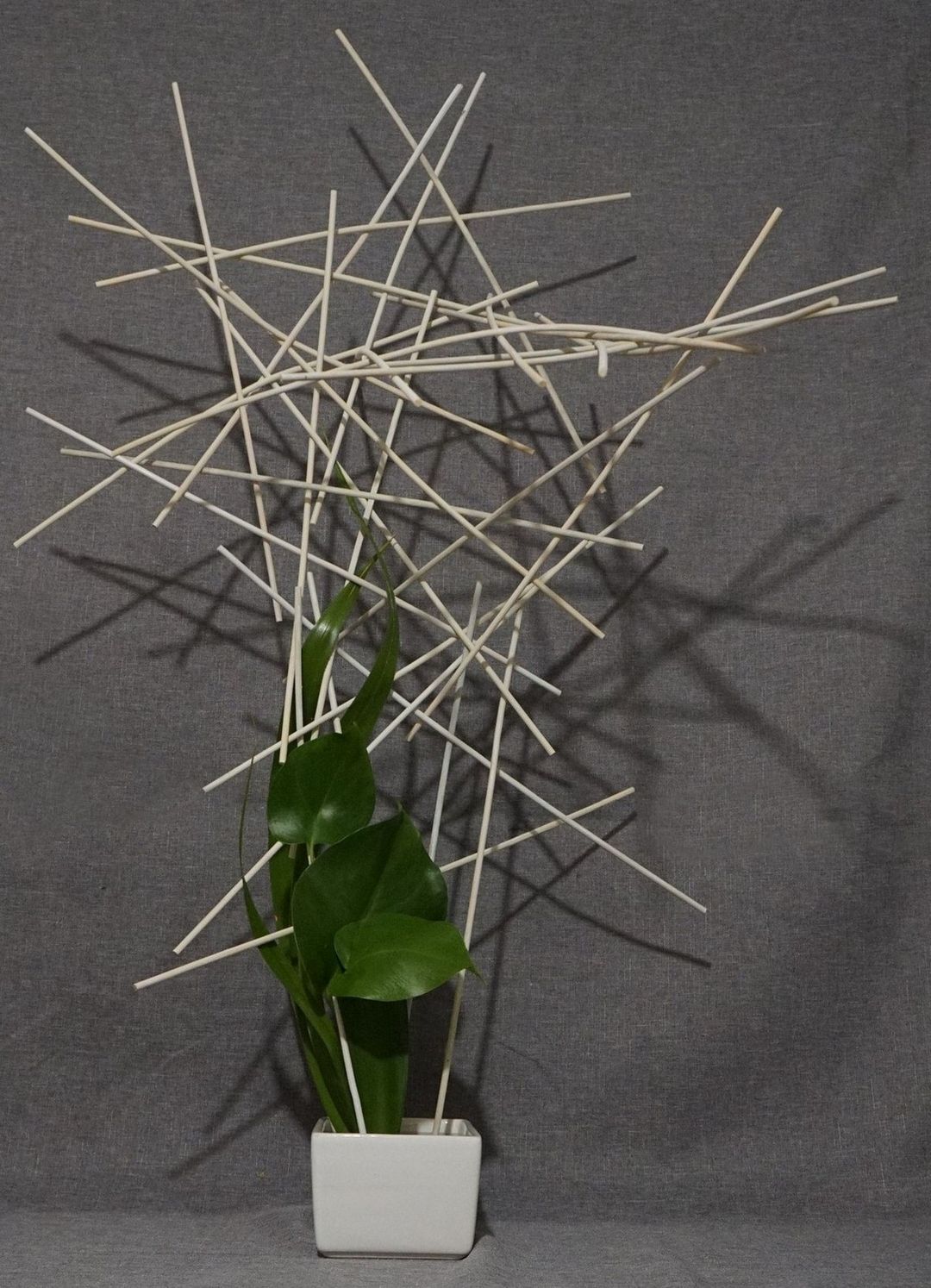 Daria Yazeva
Moscow, Russia, Sogetsu.
Monstera leaves, pandanus leaves, bamboo sticks. Ceramic vase.