Thank you all the Ikebana students who contributed this quarter.
The Ikebana Gallery Award Committee is pleased to announce that the following works have been selected as semi-finalists of the Ikebana Gallery Award 2022 for the December 2021 quarter. Congratulations to the students whose works have been selected for the semi-final.
Notice 1.
If you have not sent us your details and a list of materials for your work (check our Award page), please contact us soon. If we don't hear from you, your work may not be considered for selection for the finalists.
Notice 2.
Please also contact us if you have been selected but you are not eligible for this award.
Notice 3.
We also require a short email from your teacher to certify that you are eligible for the award. Please ask your teacher to copy the following and send us an email. "I read and understand the eligibility for the Ikebana Gallery Award. I certify that the student is learning ikebana for less than five years, and that the selected work is created by the student without any alteration by her teacher or others"
Please send us (ikebana.gallery@gmail.com) the email by the end of July 2022. You can attach the email or short notice at the time of submitting your work.
Next Steps
In August 2022, the finalists will be selected from all of the the semi-finalists' works, and will be sent to our special judges.
The winner of the Ikebana Gallery Award 2022 will be announced on this website and Ikebana Gallery Facebook page in August 2022.
Melbourne Ikebana Festival will invite the winner of the Ikebana Gallery Award and her teacher to join their Hanadayori project, which will be published online, in an eBook and a photo book. The winner will be able to not just add award and publication items in their cv, but also contribute to the international promotion of ikebana.
Finally
We will accept entries for the Ikebana Gallery Award 2022 four times a year. The next period to enter is from 25 to 31 March 2022. We hope to receive more of your works toward the Ikebana Gallery Award 2022.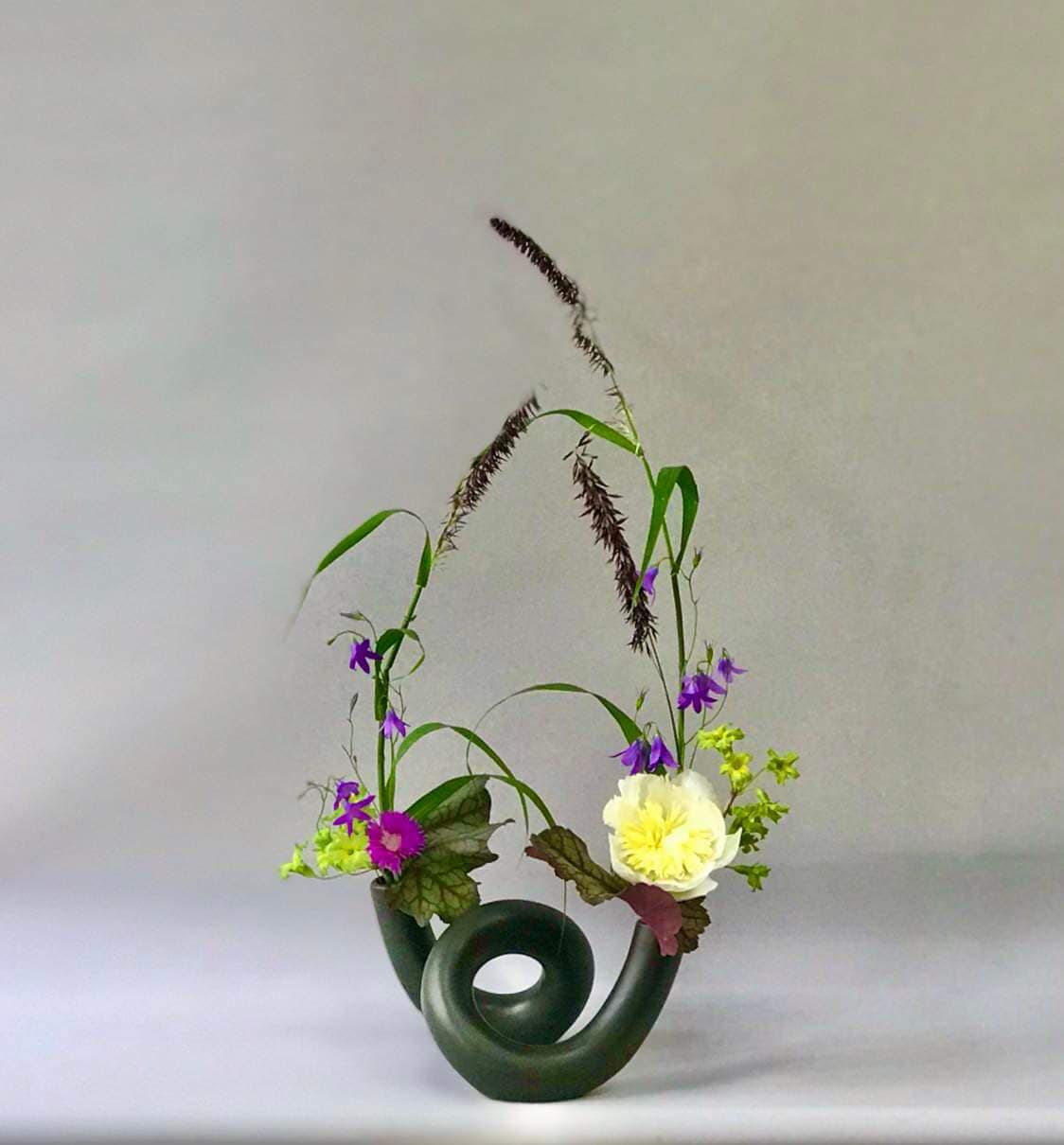 Marianna Debchynska,Kyiv, UkraineStudent Ikebana Ikenobo, instructor Hanna NazarenkoI have been doing ikebana for 1 year.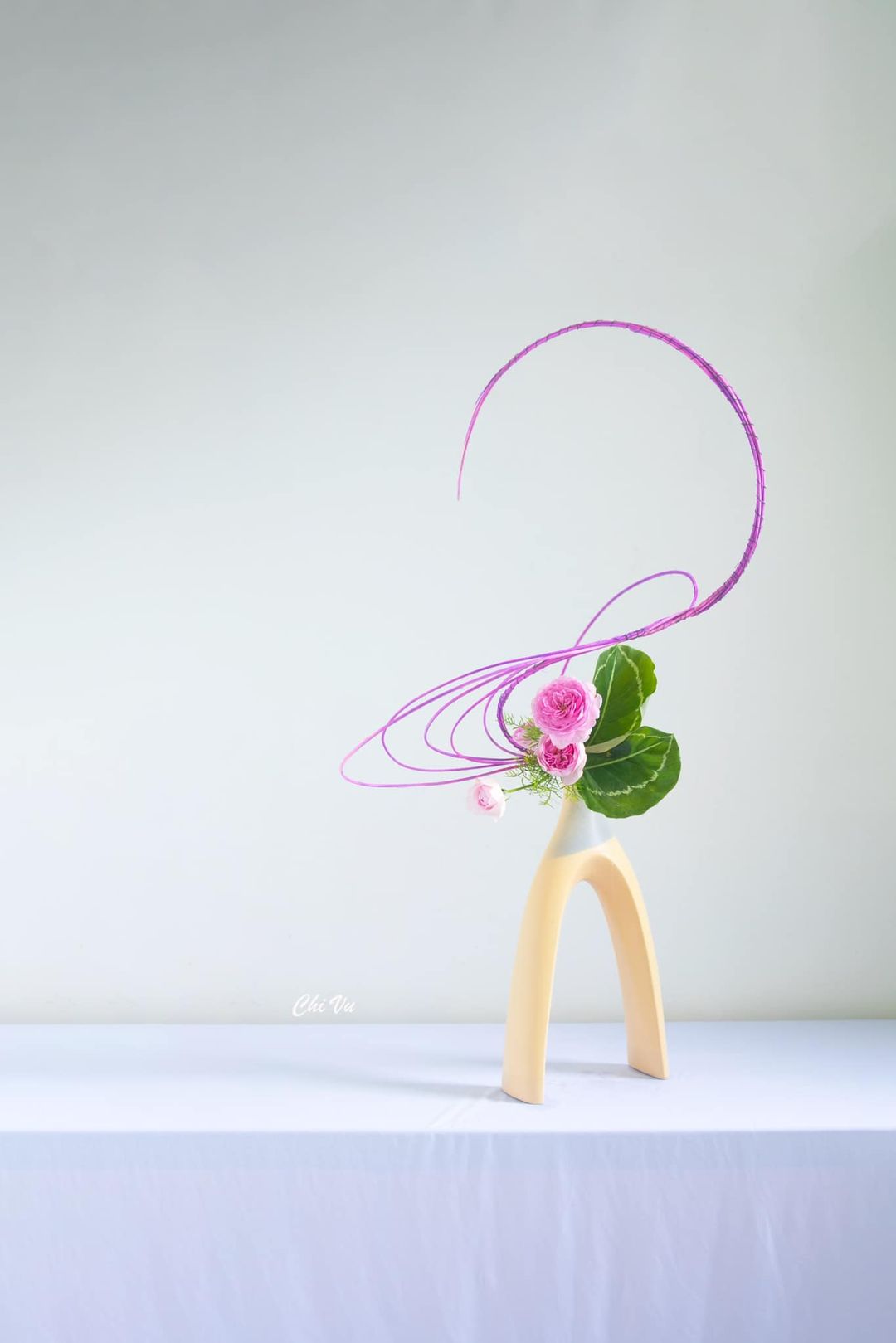 Name: Chi Kim VuAddress: Hanoi, VietnamTeacher: https://www.facebook.com/kim.ta. Material: roses, rattan string, calatheas leaves…I did this flower arrangement for the inspiration of the Chinese ribbon dance. This dance always amazes me when the dancers use silky ribbons swirling around, the movement, the music, the colors… everything is so vivid and beautiful.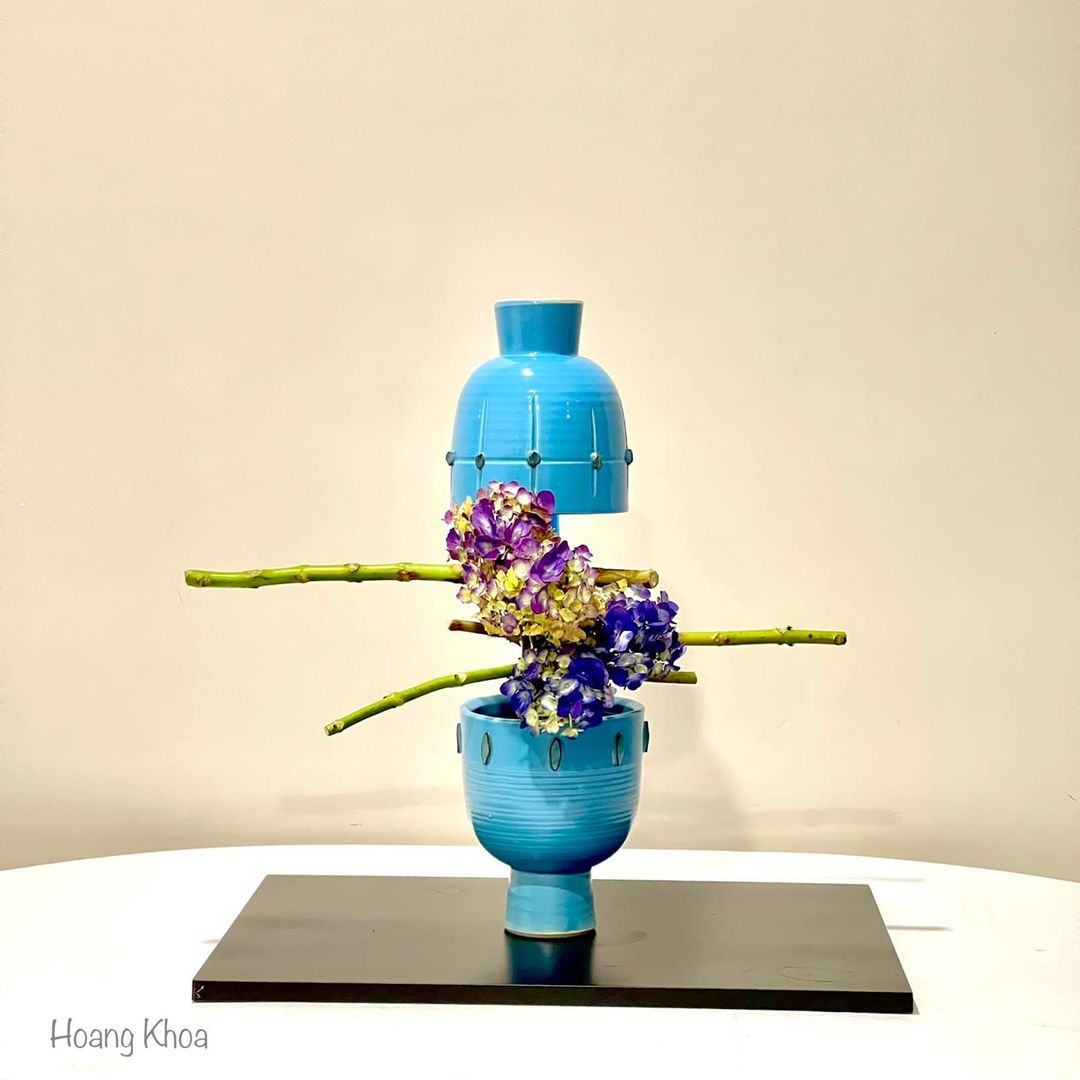 Name: "Up and down" Student: Hoang Le Dang Khoa Teacher: Thanh Hien Nguyen From: Vietnam Materials: Hydrangea blooms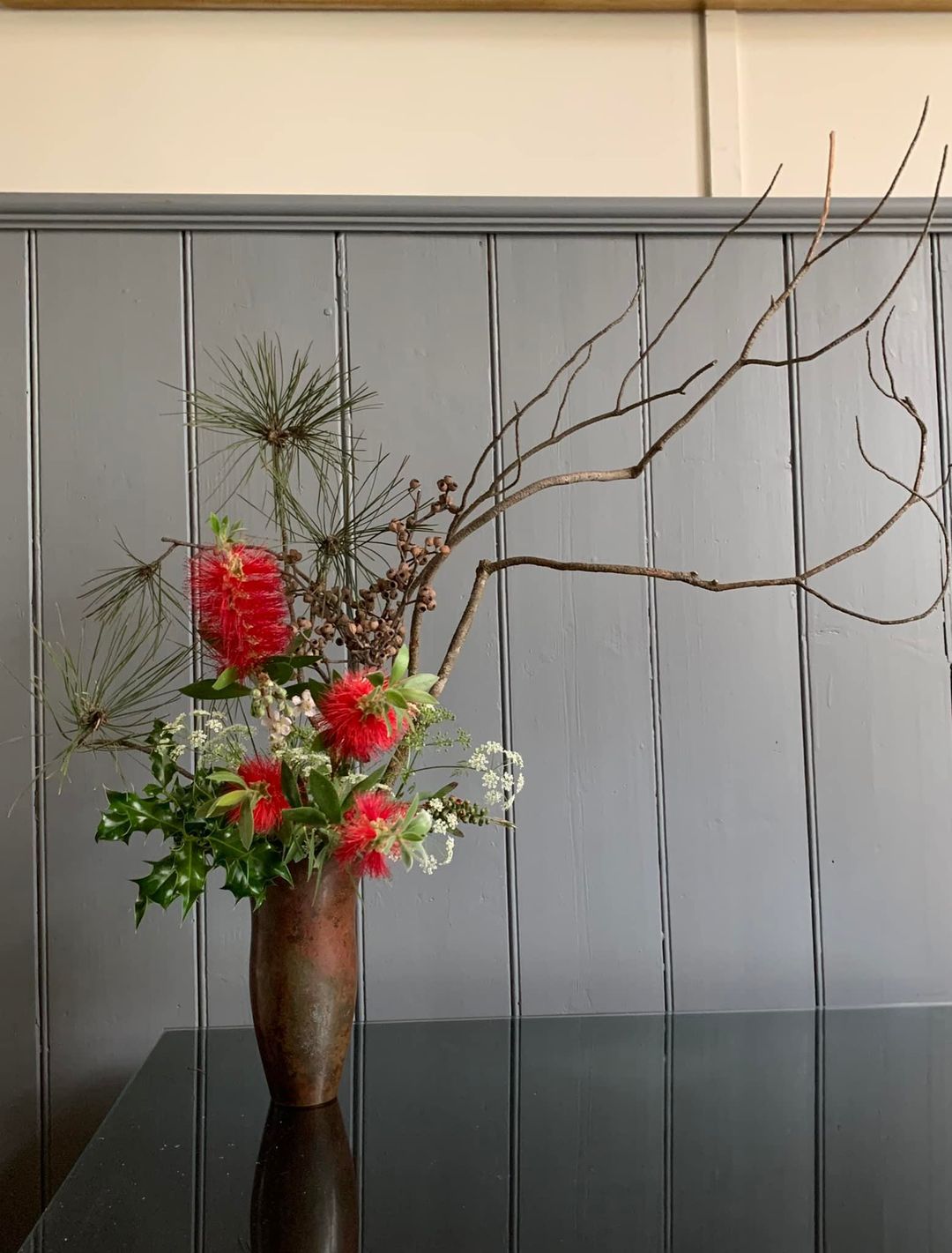 Ikebana gallery award submission by Karen Thode student of Shoso Shimbo Melbourne Australia - Aussie bush Christmas arrangement using bottle brush, queen Ann's lace, blackberry flowers, gum nuts and branches and pine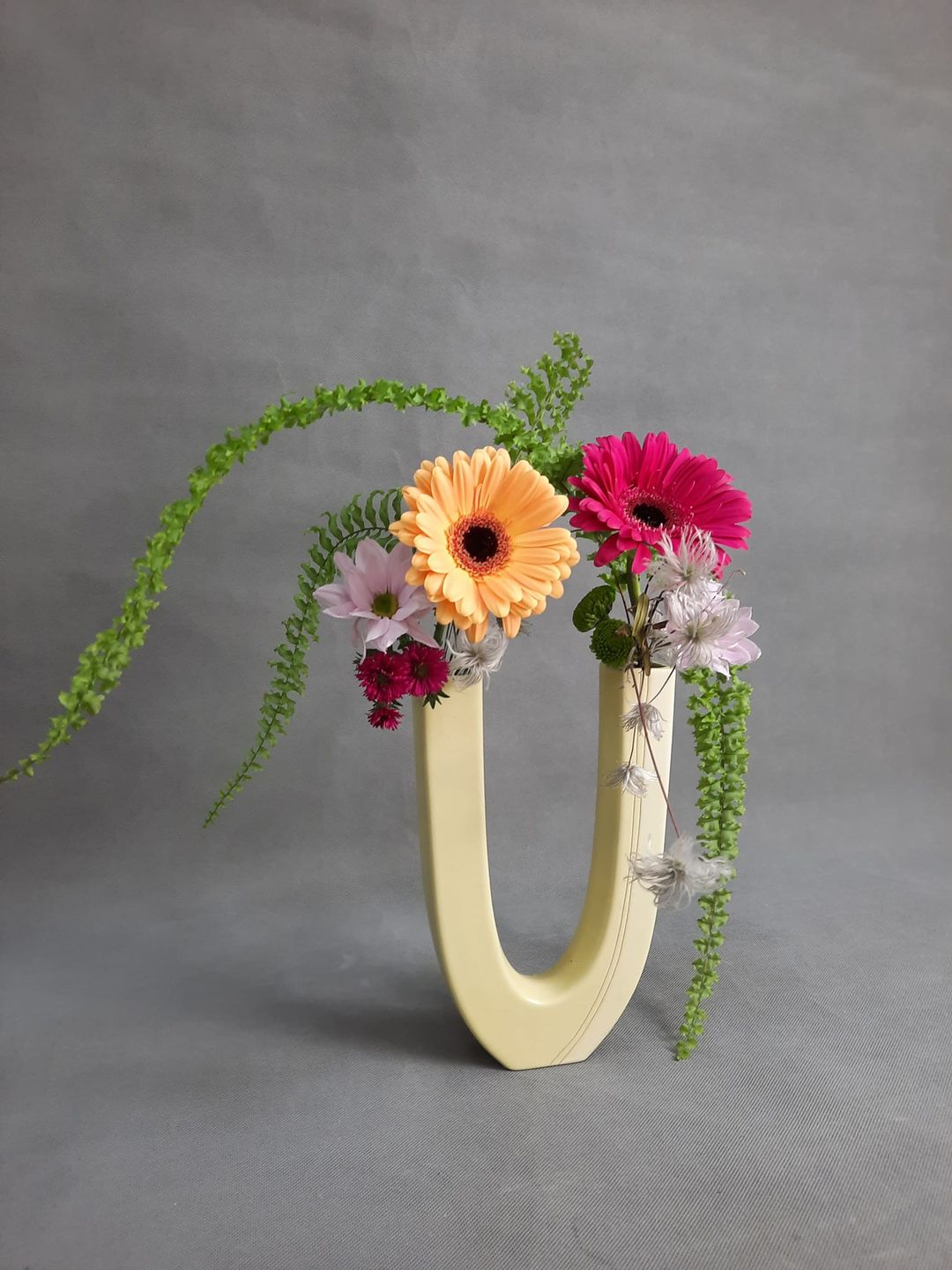 Name: Kateryna BilotserkovetsSchool: Ikenobo Eastern Europe ChapterTeacher: Hanna Nazarenko Free-style/jiyuka with GerberaMaterials: Nephrolepsis, Gerbera, Chrysanthemum, Clematis alpina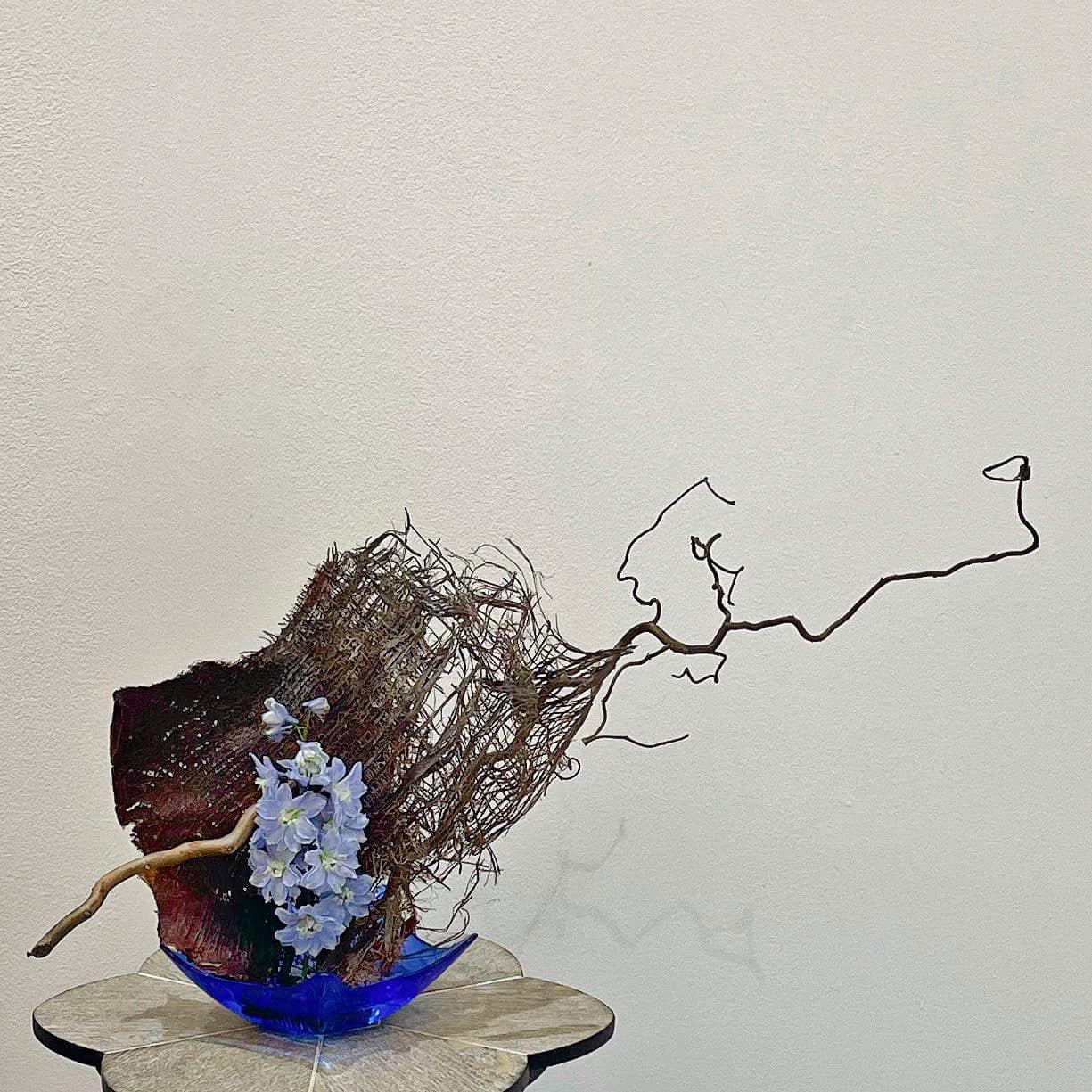 Shaila Shah Bahrain Sogetsu School of Ikebana Teacher; Ekaterina Seehaus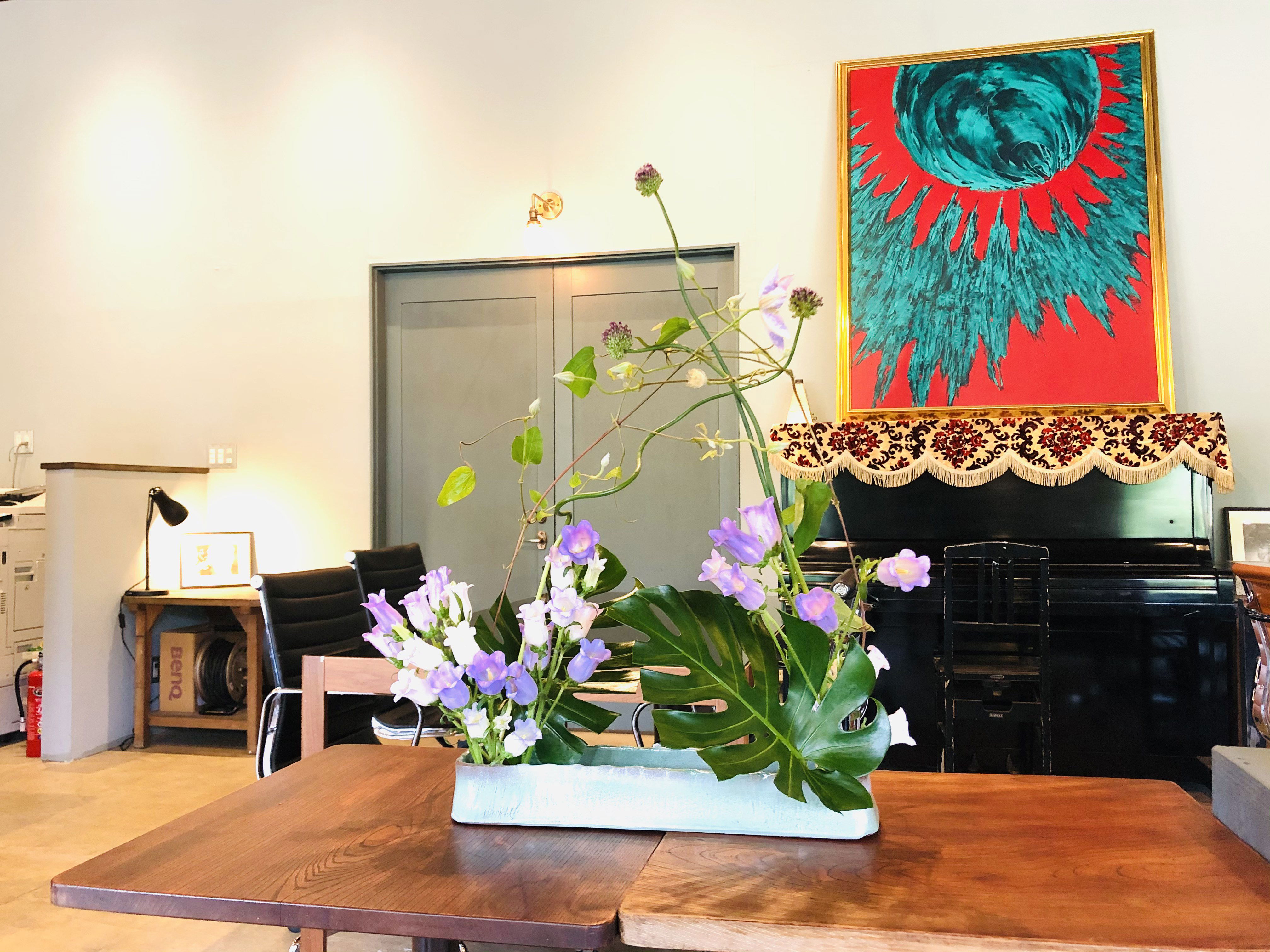 Natsuki Motoyama, Sogetsu, Utsunomiya, Japan.