Thank you all the Ikebana students who contributed this quarter.
The Ikebana Gallery Award Committee is pleased to announce that the following works have been selected as semi-finalists of the Ikebana Gallery Award 2022 for the March 2022 quarter. Congratulations to the students whose works have been selected for the semi-final.
Ikebana Gallery Award as well as all the ikebana community in the world are pleased to see ikebana works from Ukraine.
Notice 1.
If you have not sent us your details and a list of materials for your work (check our Award page), please contact us soon. If we don't hear from you, your work may not be considered for selection for the finalists.
Notice 2.
Please also contact us if you have been selected but you are not eligible for this award.
Notice 3.
We also require a short email from your teacher to certify that you are eligible for the award. Please ask your teacher to copy the following and send us an email. "I read and understand the eligibility for the Ikebana Gallery Award. I certify that the student is learning ikebana for less than five years, and that the selected work is created by the student without any alteration by her teacher or others"
Please send us (ikebana.gallery@gmail.com) the email by the end of July 2022. You can attach the email or short notice at the time of submitting your work.
Next Steps
In August 2022, the finalists will be selected from all of the the semi-finalists' works, and will be sent to our special judges.
The winner of the Ikebana Gallery Award 2022 will be announced on this website and Ikebana Gallery Facebook page in August 2022.
Melbourne Ikebana Festival will invite the winner of the Ikebana Gallery Award and her teacher to join their Hanadayori project, which will be published online, in an eBook and a photo book. The winner will be able to not just add international award and publication items in their cv, but also contribute to the international promotion of ikebana.
Finally
We will accept entries for the Ikebana Gallery Award 2022 four times a year. The next period to enter is from 24 to 30 June 2022. We hope to receive more of your works toward the Ikebana Gallery Award 2022.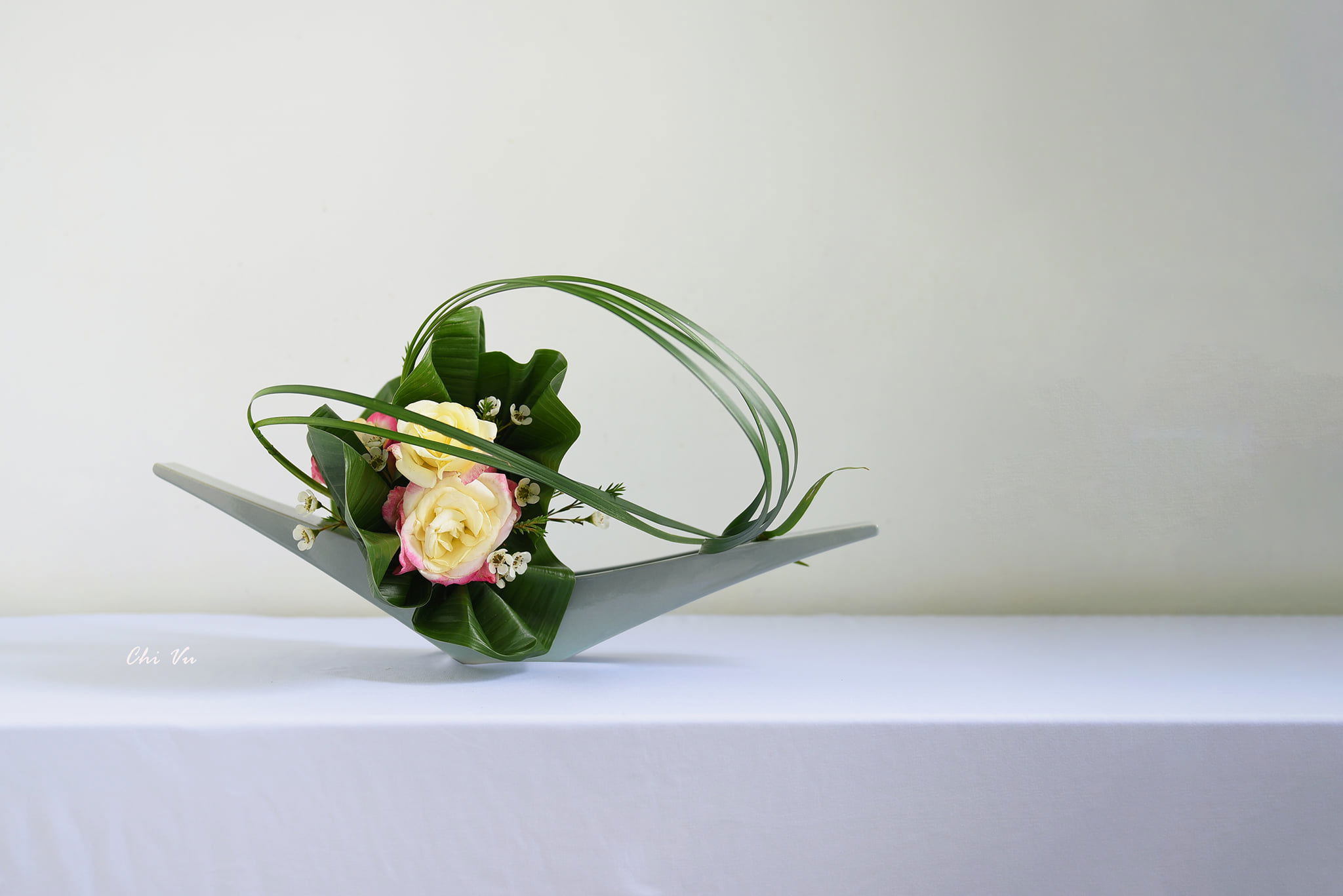 Name: Chi Kim Vu. From: Hanoi, Vietnam. Material: Roses, lily grass, placentarium leaf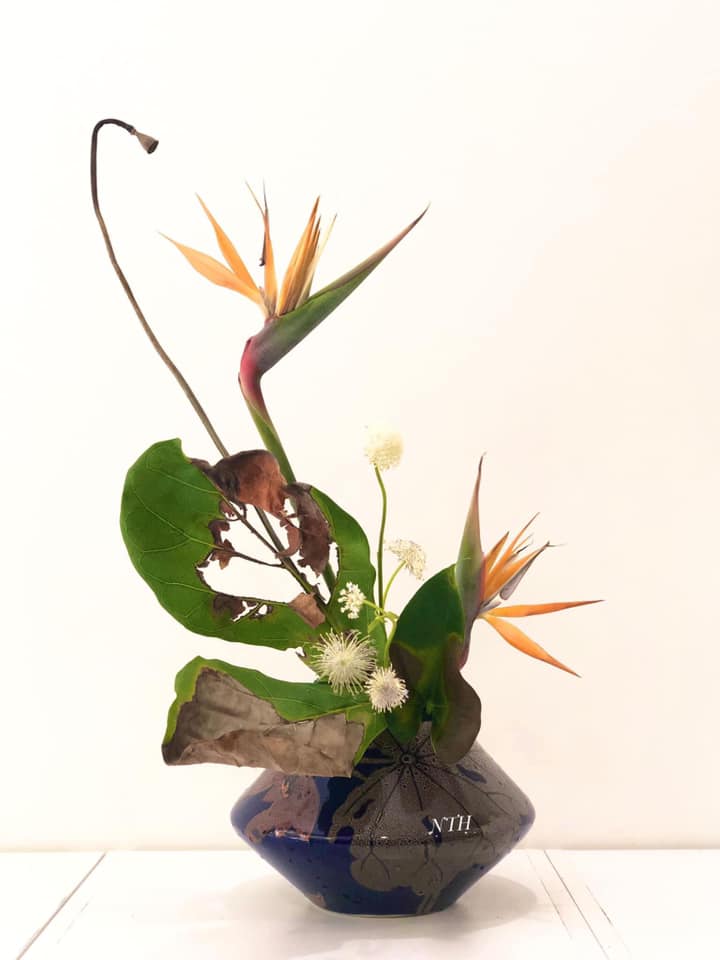 Name: Nguyen Thuha. address: HaNoi, Vietnam. Teacher: Ta Kim (Shoji). Materials: Strelitzia reginae; Almond leaves, carrot Flower; Lotus shaped lamp support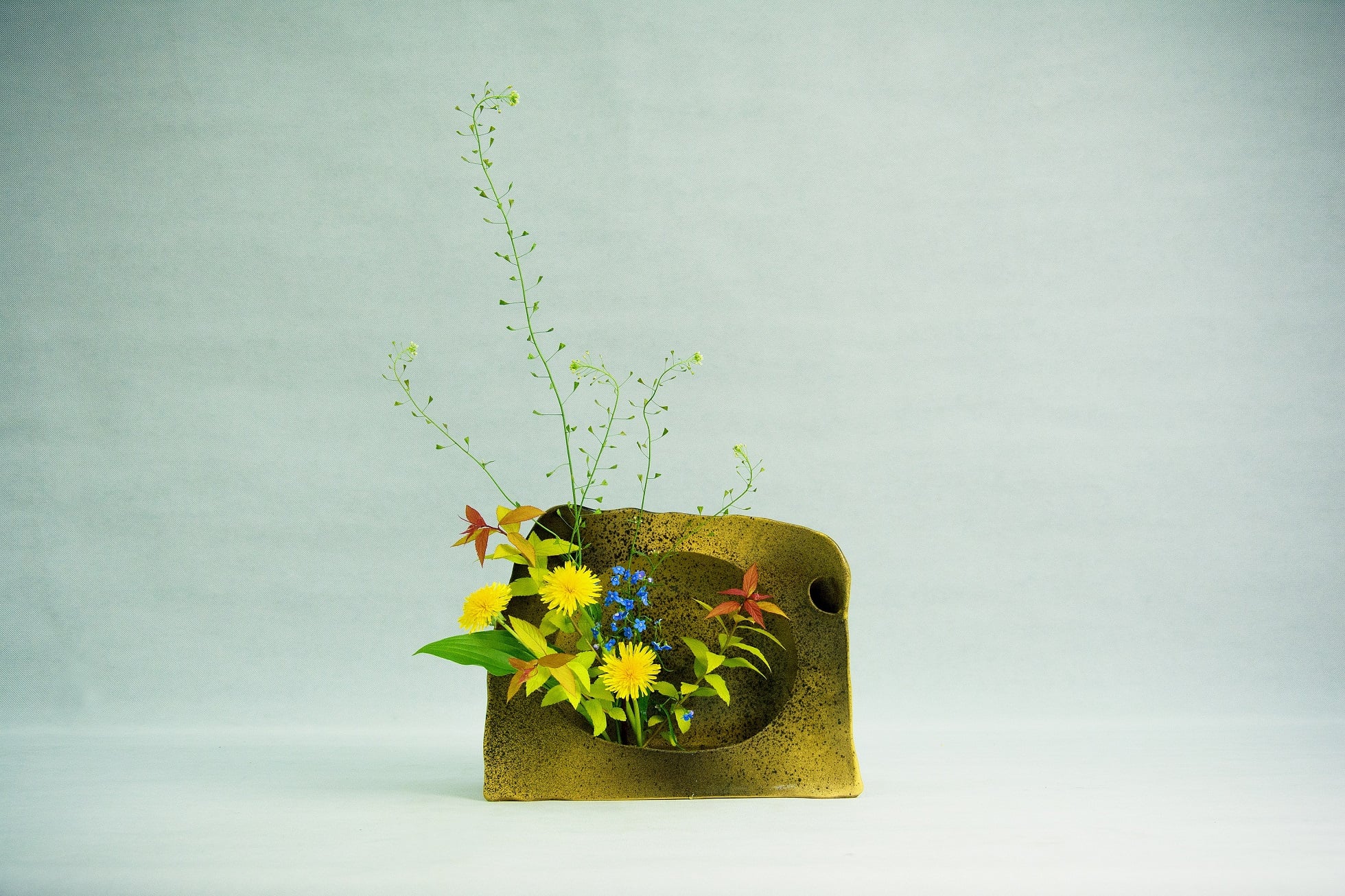 Name: Kateryna Bilotserkovets. Adress: Kyiv, Ukraine. School: Ikenobo Eastern Europe chapter. Teacher: Hanna Nazarenko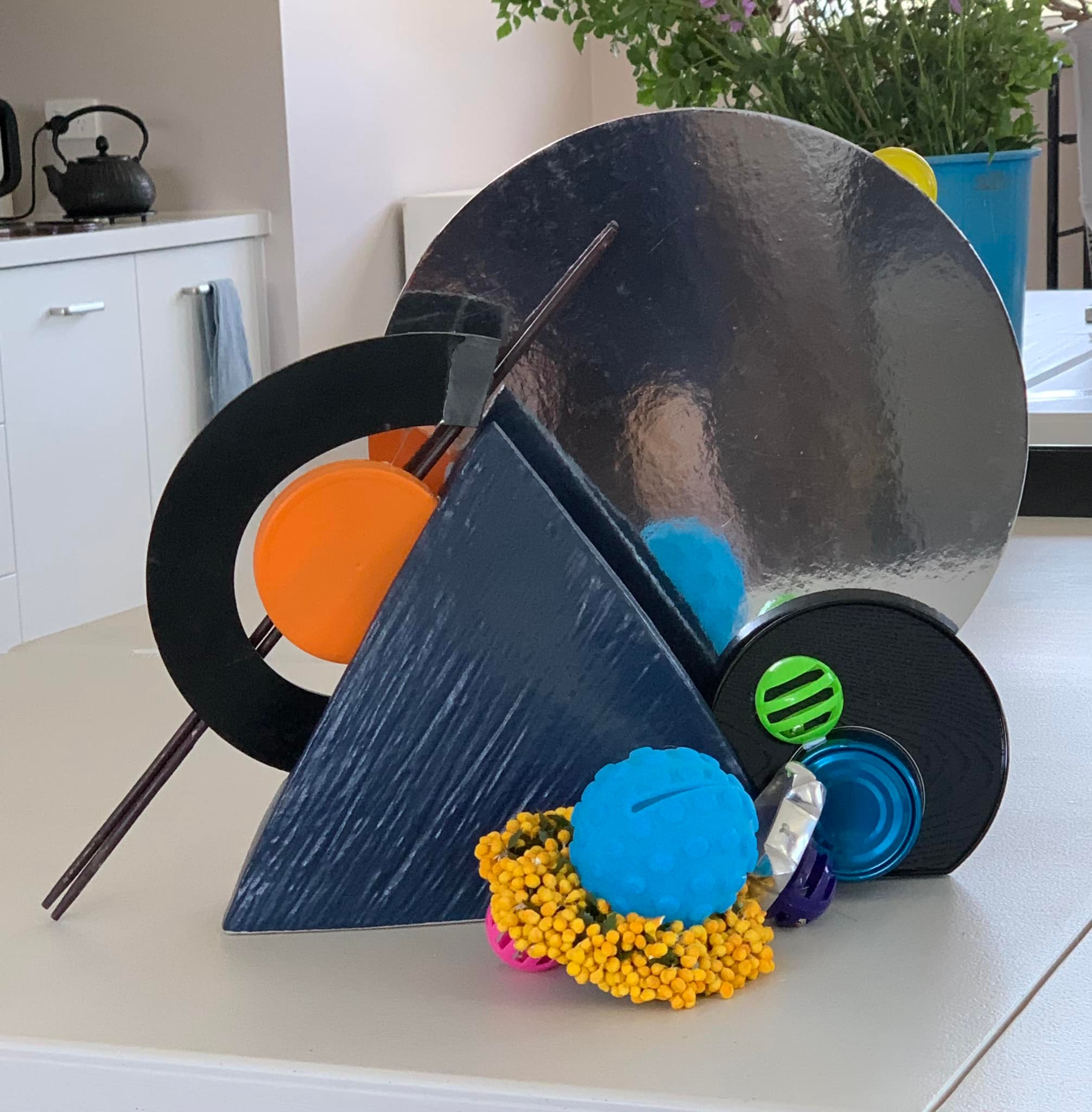 Karen Thode , student of Shoso Shimbo, Melbourne Australia. Arrangement with non plant materials and ceramic container.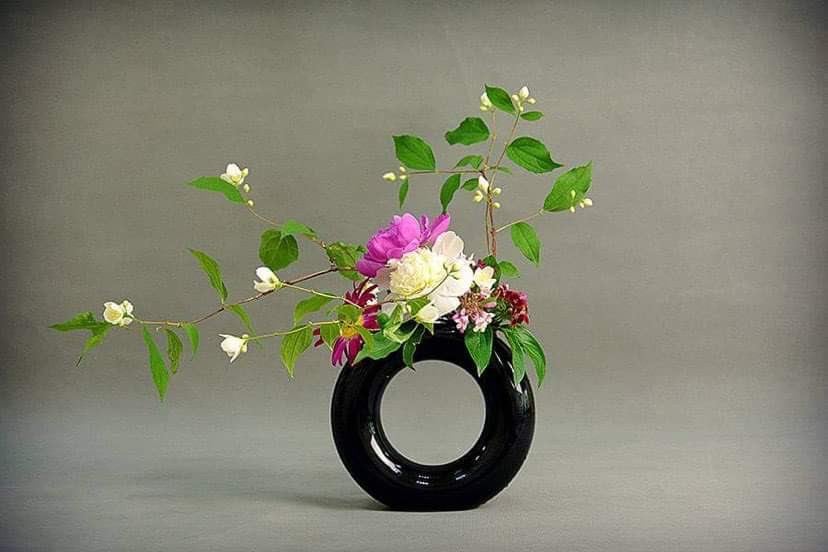 Name: Oleksandra Shpytiak. Adress: Kyiv, Ukraine. School: Ikenobo Eastern Europe chapter. Teacher – Hanna Nazarenko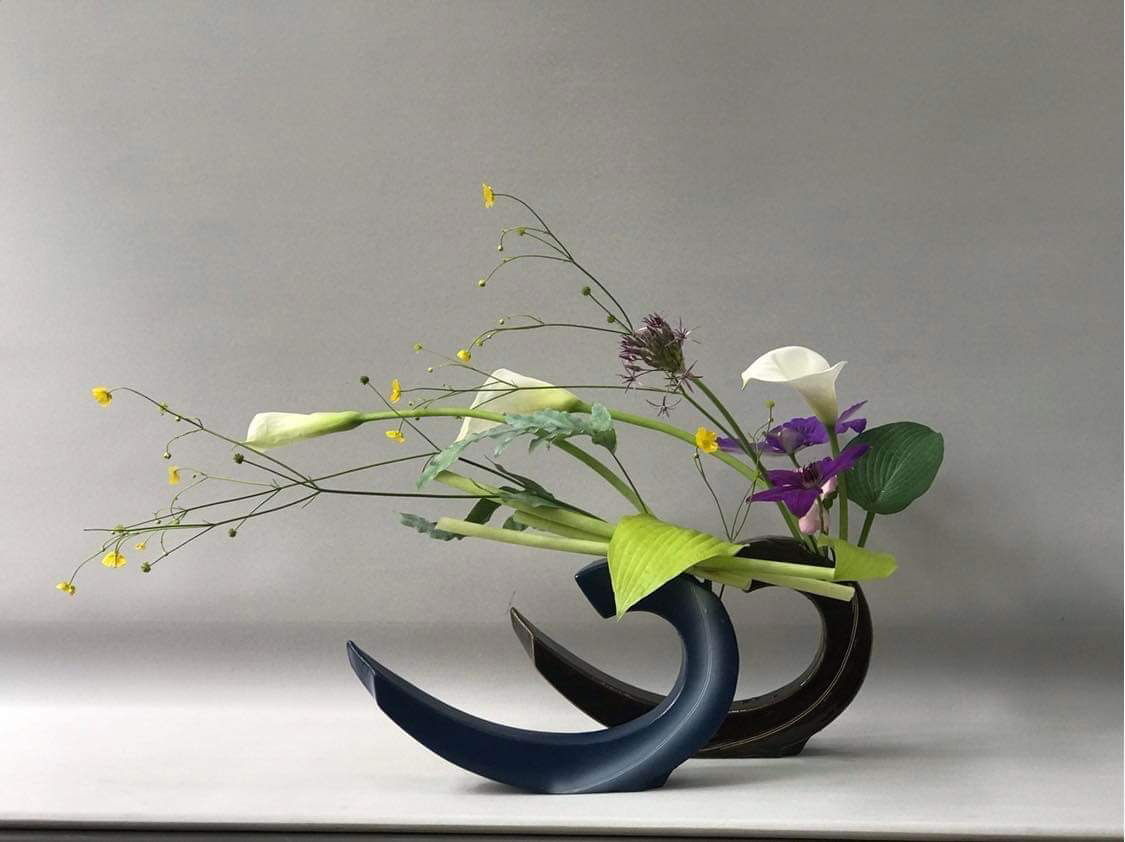 Name: Debchynska Marianna ; Address: Kyiv, Ukraine; School: Ikenobo Eastem Europe chapter. Teacher- Hanna Nazarenko