Thank you all the Ikebana students who contributed this quarter.
The Ikebana Gallery Award Committee is pleased to announce that the following works have been selected as semi-finalists of the Ikebana Gallery Award 2022 for the September 2021 quarter. Congratulations to the students whose works have been selected for the semi-final.
Notice 1.
If you have not sent us your details and a list of materials for your work (check our Award page), please contact us soon. If we don't hear from you, your work may not be considered for selection for the finalists.
Notice 2.
Please also contact us if you have been selected but you are not eligible for this award.
Notice 3.
We also require a short email from your teacher to certify that you are eligible for the award. Please ask your teacher to copy the following and send us an email. "I read and understand the eligibility for the Ikebana Gallery Award. I certify that the student is learning ikebana for less than five years, and that the selected work is created by the student without any alteration by her teacher or others"
Please send us (ikebana.gallery@gmail.com) the email by the end of July 2022. You can attach the email or short notice at the time of submitting your work.
Next Steps
In August 2022, the finalists will be selected from all of the the semi-finalists' works, and will be sent to our special judges.
The winner of the Ikebana Gallery Award 2022 will be announced on this website and Ikebana Gallery Facebook page in August 2022.
Melbourne Ikebana Festival will invite the winner of the Ikebana Gallery Award and her teacher to join their Hanadayori project, which will be published online, in an eBook and a photo book. The winner will be able to not just add award and publication items in their cv, but also contribute to the international promotion of ikebana.
Finally
We will accept entries for the Ikebana Gallery Award 2022 four times a year. The next period to enter is from 25 to 31 December 2021. We hope to receive more of your works toward the Ikebana Gallery Award 2022.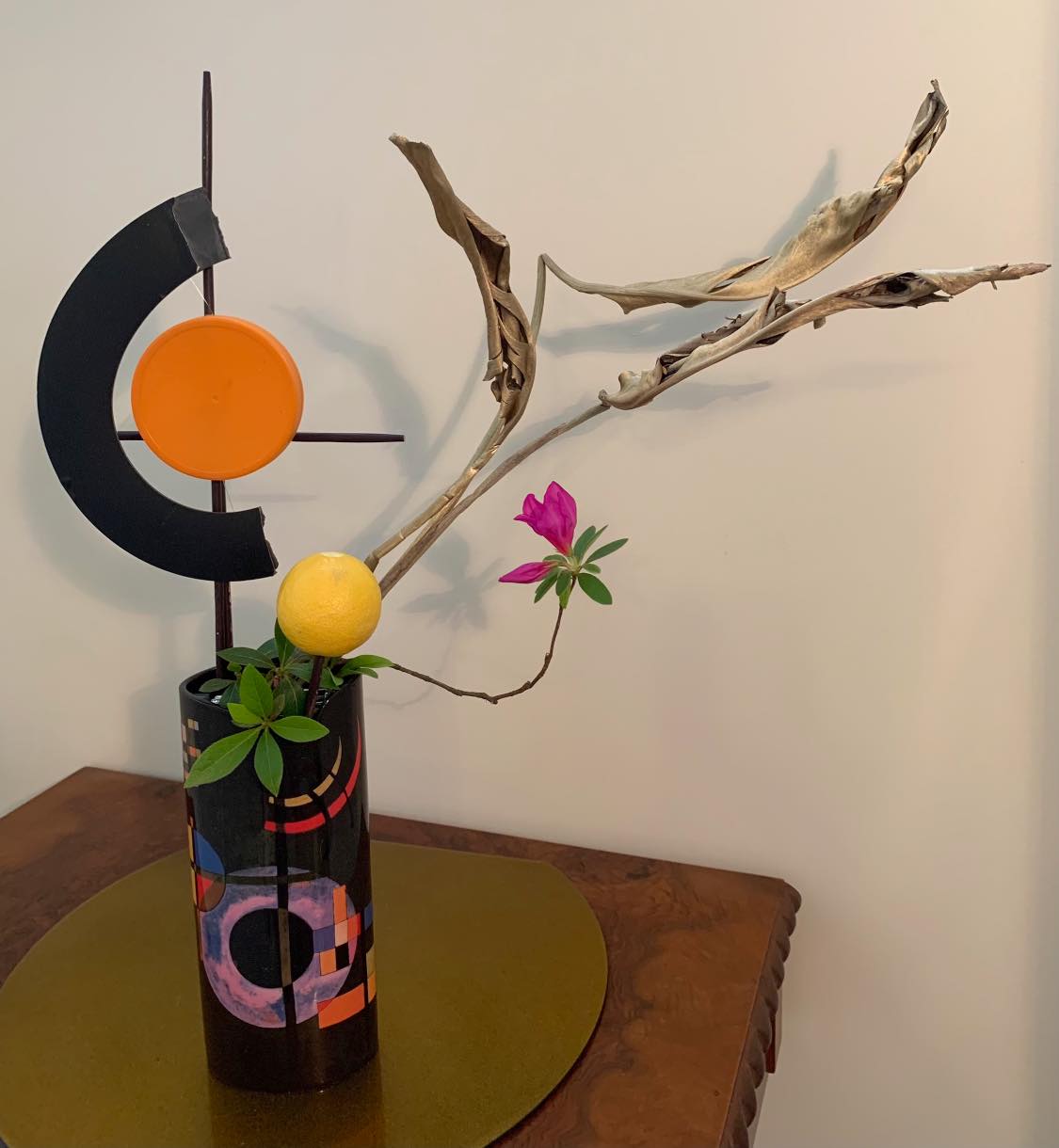 Ikebana gallery award submission sept 2021 Karen Thode Sogetsu student of Shoso Shimbo Melbourne Australia- using unconventional and floral materials. The unconventional materials are painted chop sticks, an orange plastic lid and a plastic semicircle I found near an abandoned building site, and the lemon is from my tree. The floral materials are strelizia leaves painted gold , and pink azalea. The vase is from an art series and depicts a work by Vassily Kandinsky.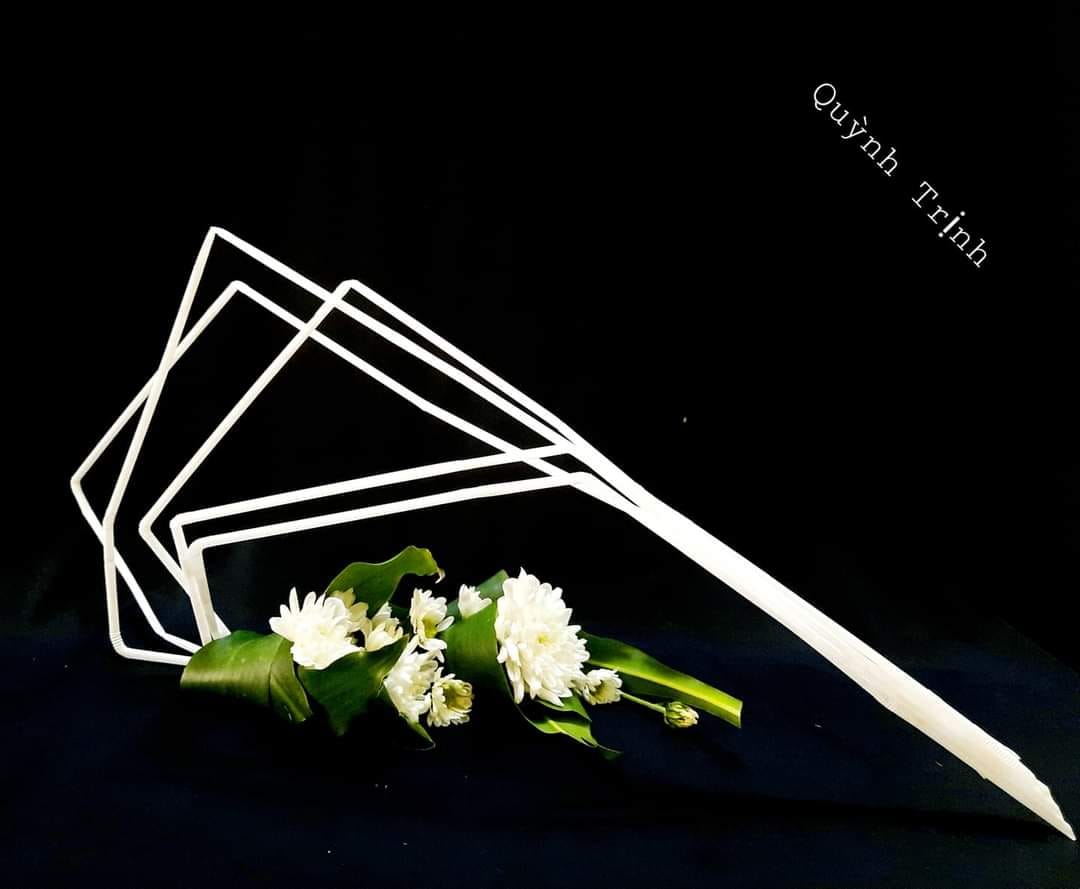 Name: Quynh Trinh
School: sogetsu
Address:Viet Nam
Materials: White chrysanthemums and straws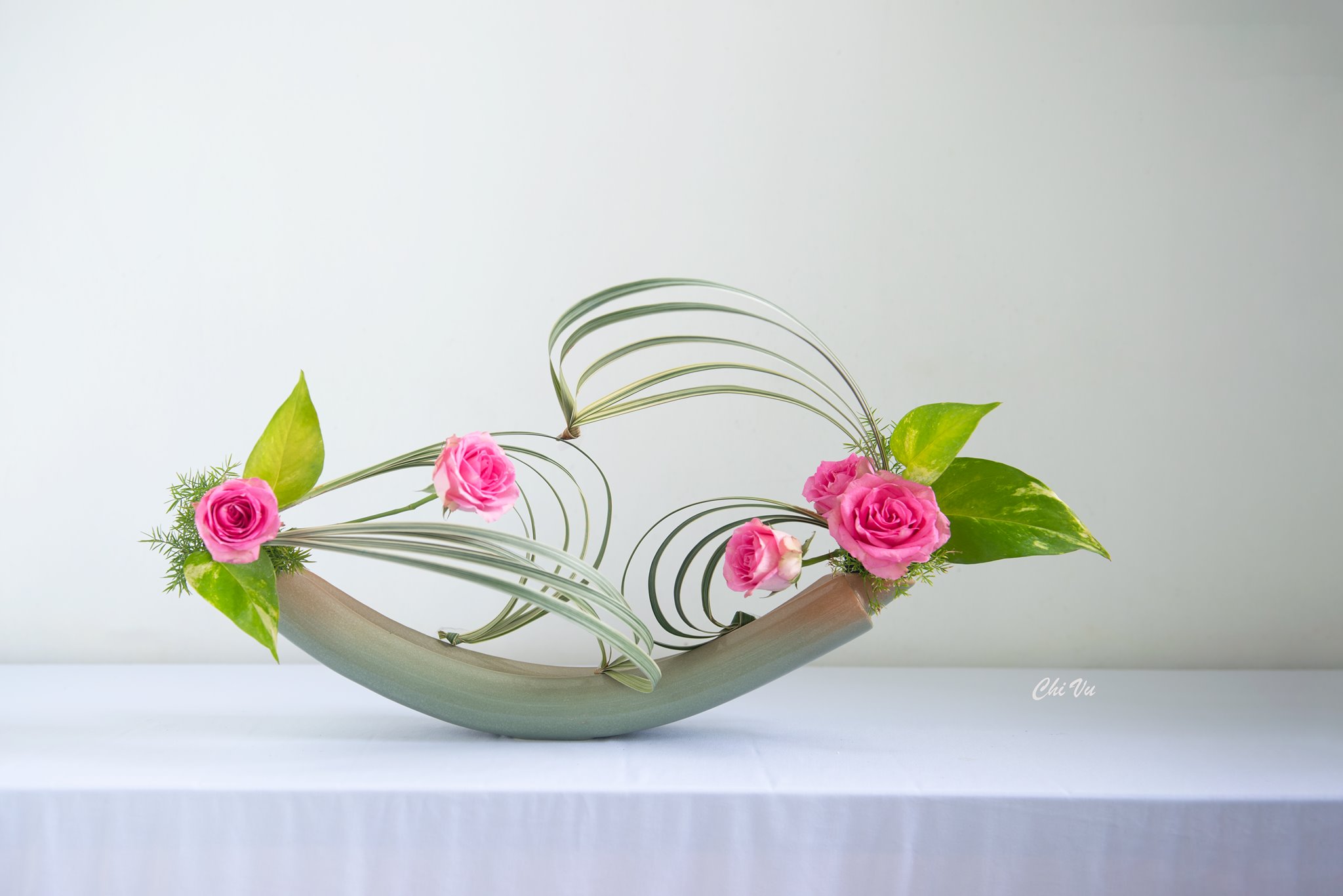 "Curling...curling..." Material: roses, dieffenbachia leaves, lily grass...Name: Chi Kim Vu From: Hanoi/Vietnam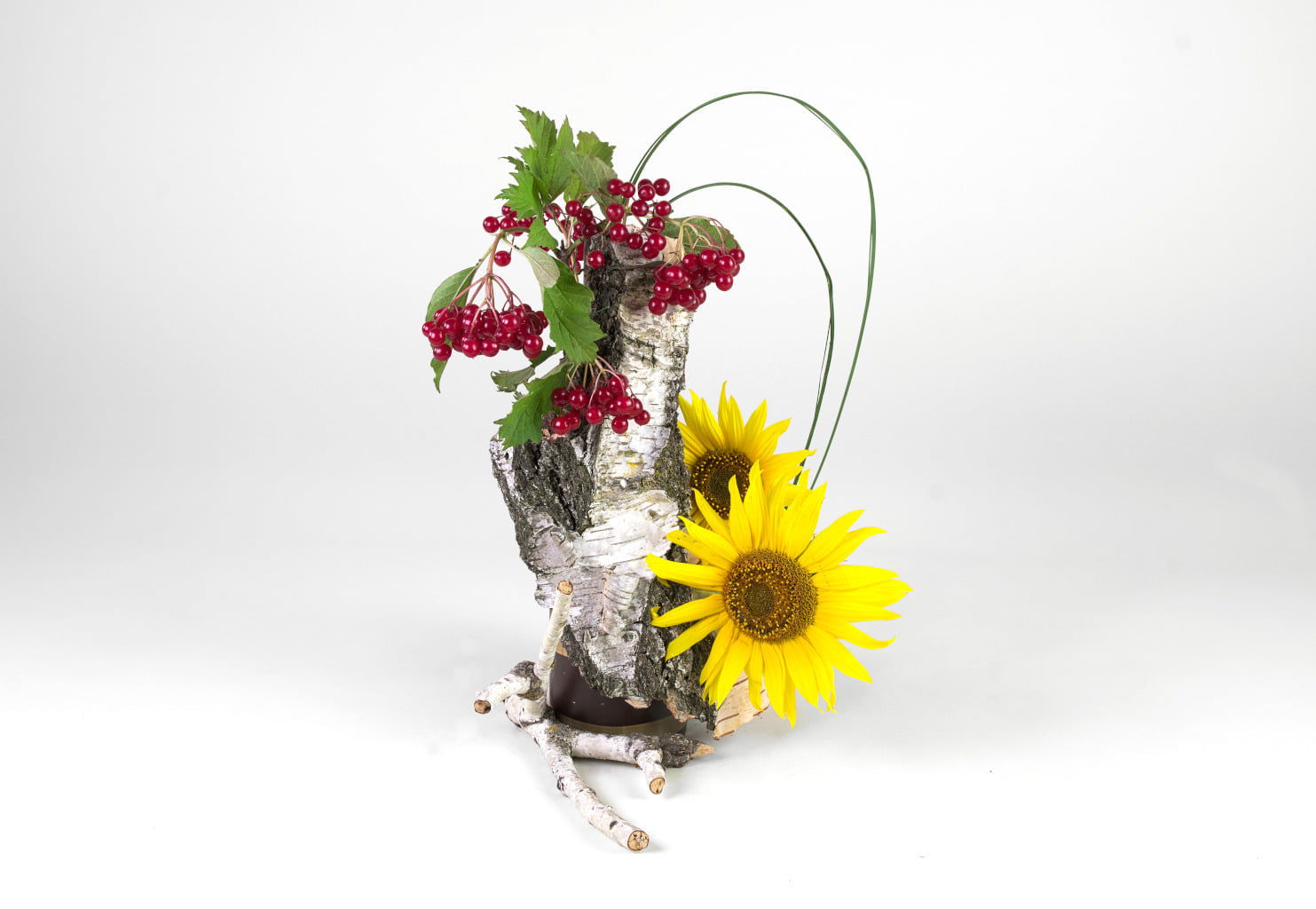 School: Eastern Europe Ikenobo Chapter (Kyiv, Ukraine)Teacher: Angela Lobastov
Student: Masliennikova Liliia#2 Jiyuka / Material: Viburnum, Betula, Helianthus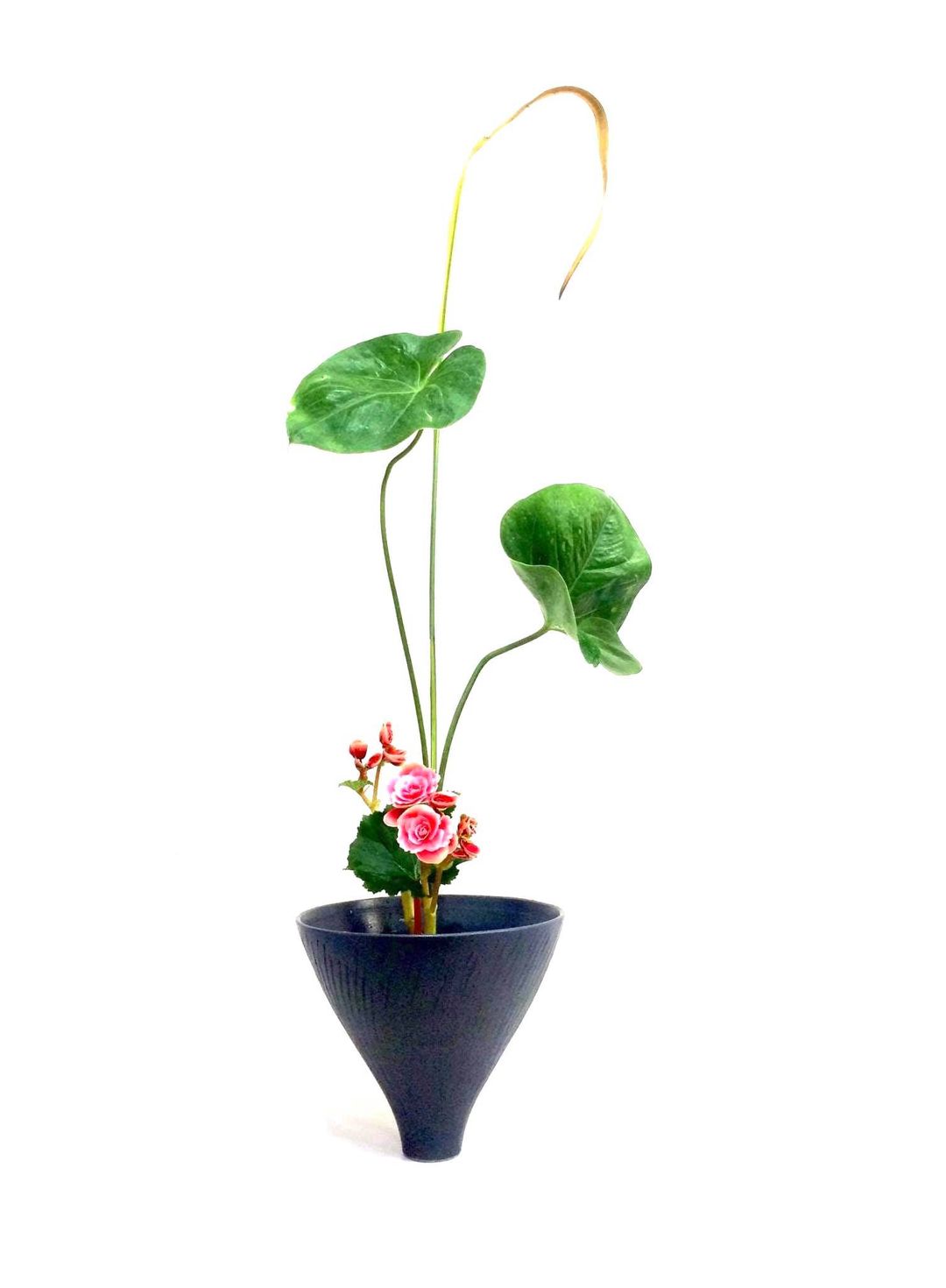 Tetyana Sharapova, Kyiv, UkraineEastern Europe Ikenobo Chapter Teacher – Olena Kapranova Shoka shimputai/ Material: Begonia, Monstéra, Scírpus